The Exchange Club of Northwest Cincinnati
We are a group of men and women who work and / or live in the northwest area of Cincinnati and promote programs to "give back" to our community, recognizing individuals who strive to make it a better place to live and work. We meet weekly for Breakfast and invite speakers on a variety of topics from human interest to personal growth. We develop projects to honor area youth, recognize individuals for their work in the community, and promote patriotism and Americanism.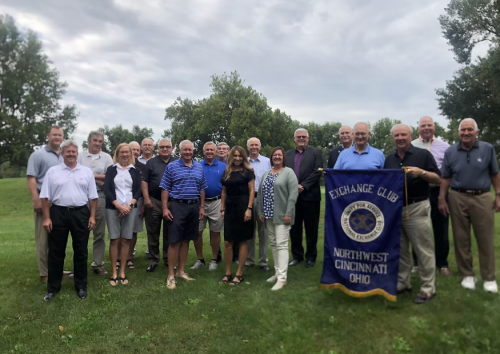 The Exchange Club Mission
Exchange, America's Service Club, is a group of men and women working together to make our communities better places to live through programs of service in Americanism, Community Service, Youth Activities, and its national project, the Prevention of Child Abuse.